Regular price
Sale price
$208.00
Unit price
per
Sale
Sold out
Buy this item and get FREE SHIPPING to CONUS 48 and Lower 10 Canadian provinces!
(PRICES ARE IN CANADIAN $$) US customers, please check exchange rates, as the USD is worth more than the Canadian $$. (prices are cheaper in USD)
Note: We only recommend the E-Track Kit for people who already use E-Track. If you don't have and system installed in your truck trailer or toy hauler - please purchase the

 

L-Track Dirt Bike Kit.

All Bike Binderz foot-peg boxes are CNC milled from a solid piece of 6061 billet aluminum just like your high-end foot-pegs for MAXIMUM strength, this eliminates the weak heat affected zone caused by welding.
Bike Binderz E track kit is best suited for people who already use E track. 
Bike Binderz are an innovative way to lock down your motocross bike in the back of your truck, trailer, moto-van or toy-hauler.
Our simple, lightweight and durable device eliminates tie-downs, bulky wheel chocks and not to mention that un-wanted pressure on the suspension. Designed to evolve with you 50CC – 450  (8 inch footpeg hight and up) we guarantee you'll never have another headache with tie-downs!
Footpeg box size 2 5/8 wide 1 1/2 tall
Working load limit 275 lbs
If your bike has soft suspension regardless of weight use our adventure bike kit.
Unscratched/undamaged Binderz are returnable, Restocking and shipping charges may apply. Contact us directly for details. Scratched/damaged Binderz are not returnable.
Kit includes 
- 2 Bike Binderz with E track fittings 
- As of May 15th floor anchor points will not be included with this kit. 
- All necessary hardware  
Sold in a pair.
Powder coated kits are made to order and not a stocked item.
DIRT BIKE ONLY!!
Fits 50CC Junior, 50CC Senior, 65CC, 85CC, Supermini, 250, 450 | Removes pressure from the front forks and seals | Remove the use of any tie downs, and wheel chocks | Comes with all necessary mounting hardware and a set of Binderz
Aircraft Grade Aluminum | 4.12 LBS | Dimensions | Breaking Strength 1500 LBS
Do I have to drill holes in my truck to do this?

 

Yes, 4 quarter inch holes |

 

How much does the bike move?

 

Front to back 0. Side to side 1-1.5 inch at the handlebars in rough terrain. |

 

Is there any warranty?

 

Yes, all our products come with a 1-year warranty |

 

Where are they made?

 

We manufacture in Alberta Canada |

 

Will they fit my motorcycle pegs?

 

We are designed to fit all of factory and after-market pegs |

 

Does this system work on snow-bike's? NO!! We make a snow-bike kit Designed specifically to handle the weight and layout of a bike with no wheels    |

 

Will the fit a 50CC?

 

Yes, Bike Binderz fits all sizes of bikes because of our unique design our chain is adjustable to accommodate any and all sizes |

 

Are they sold in a pair?

 

Yes |

 

What material is the product made out of?

 

Industrial high-grade aluminum
View full details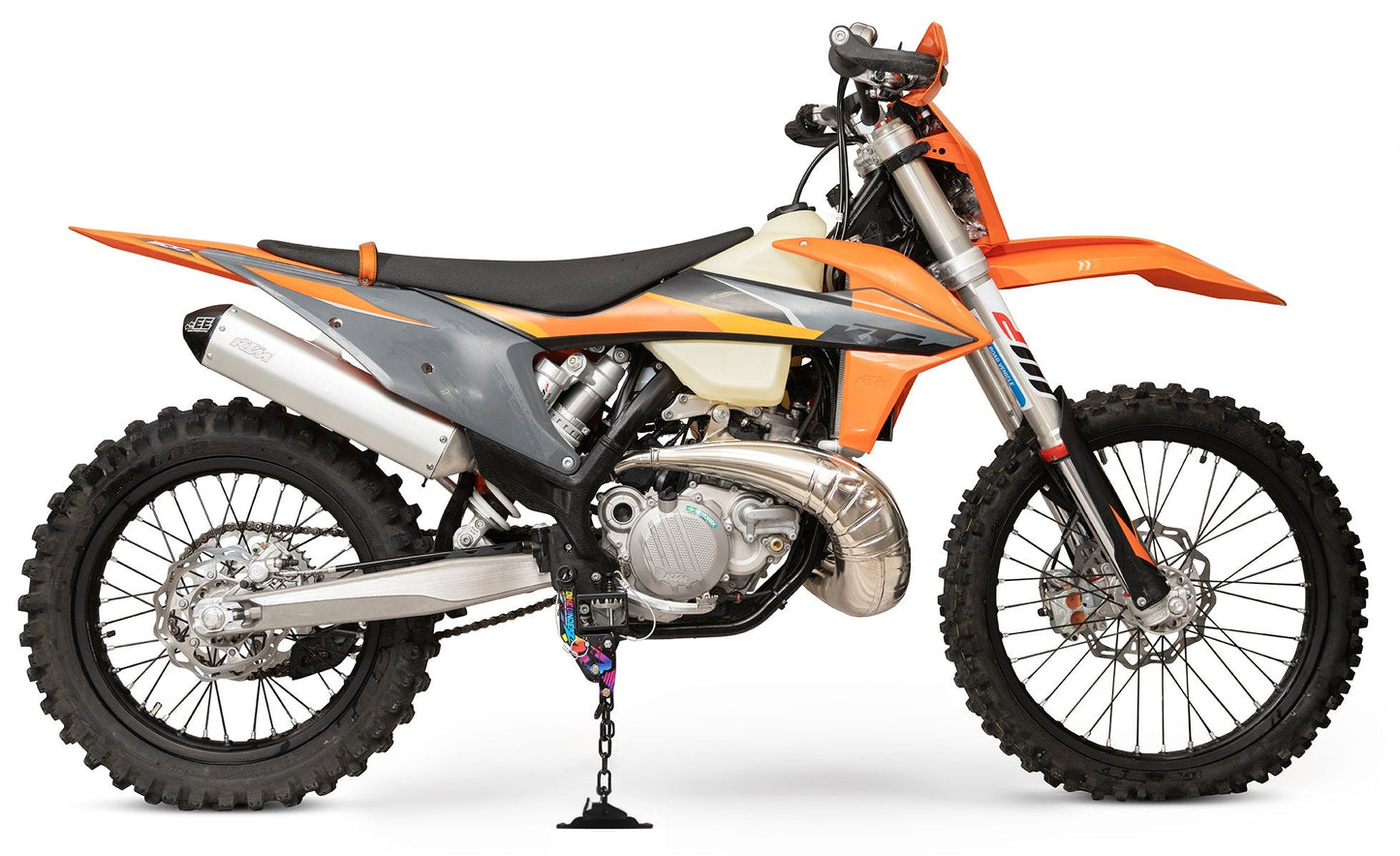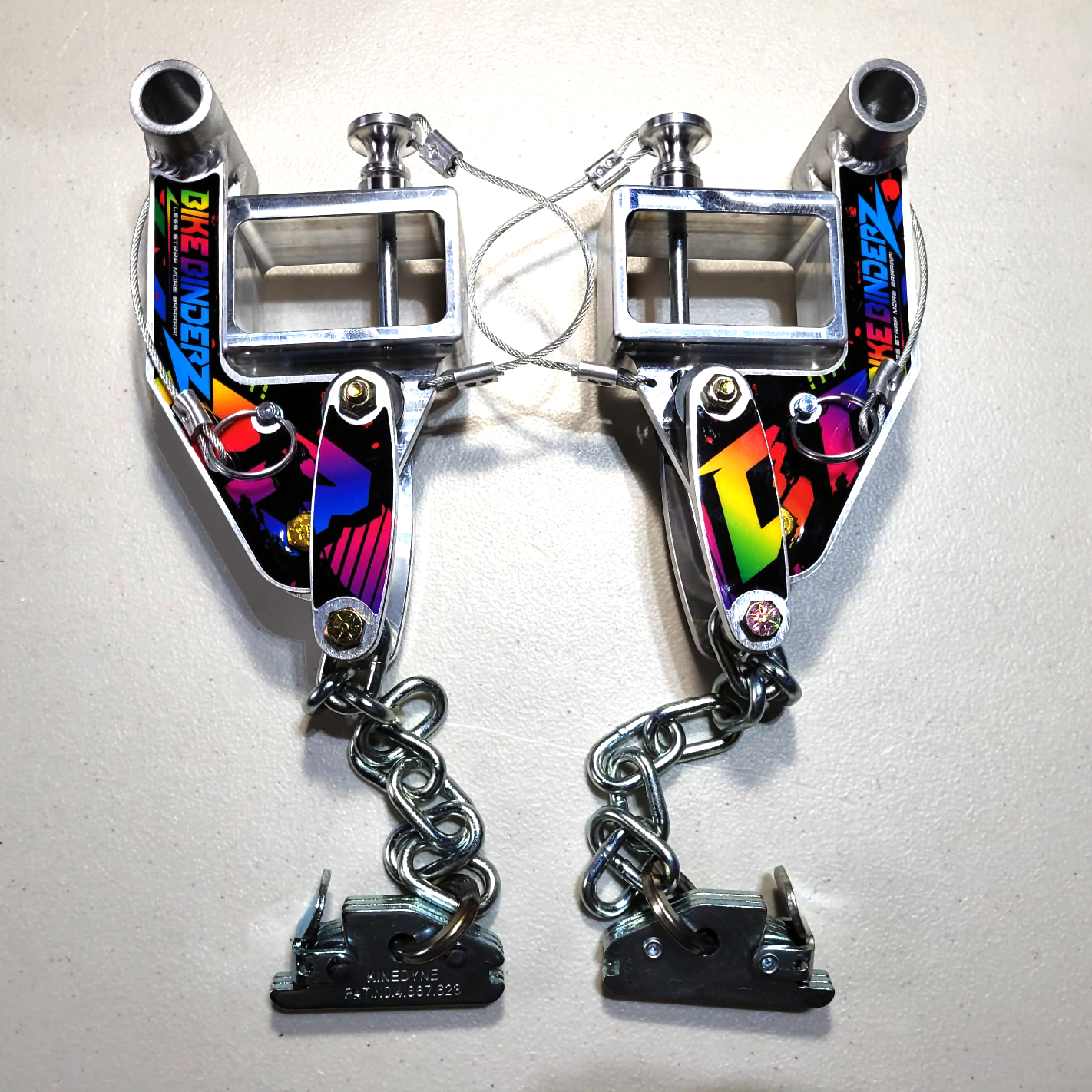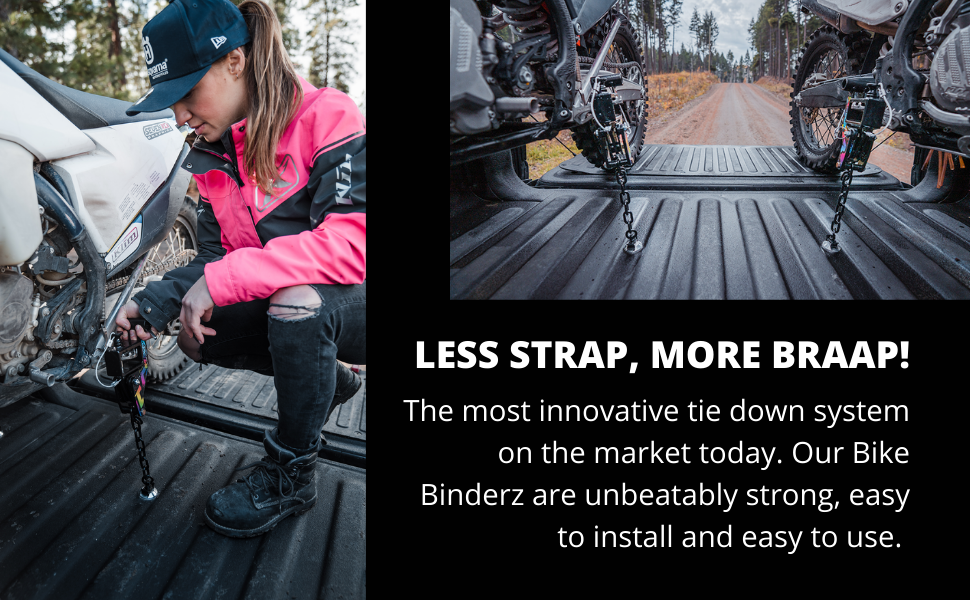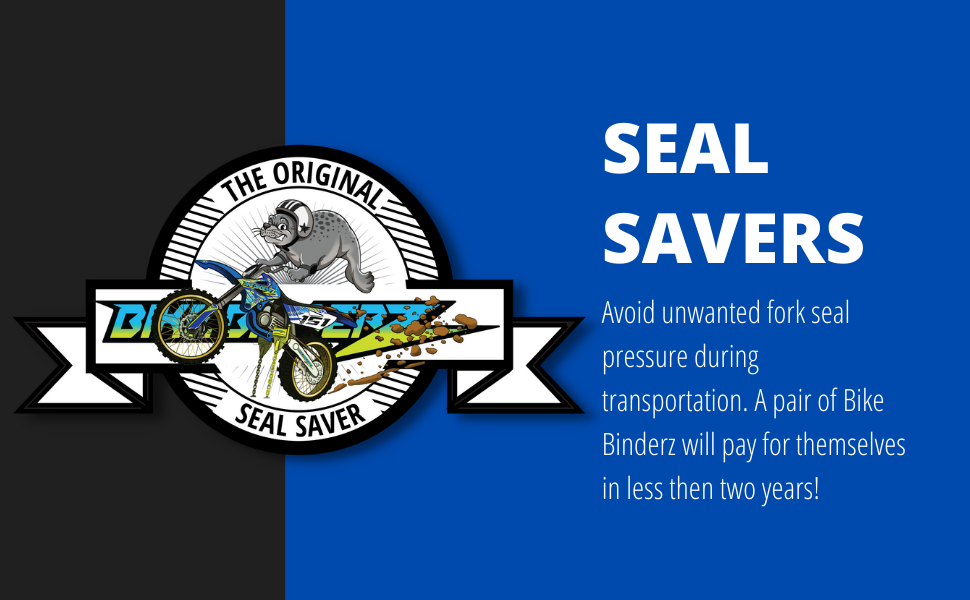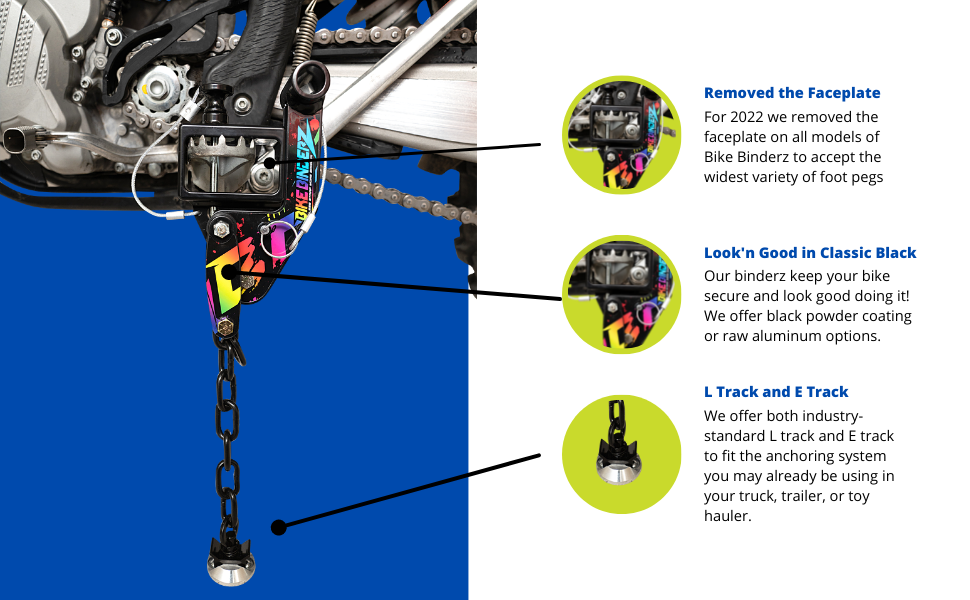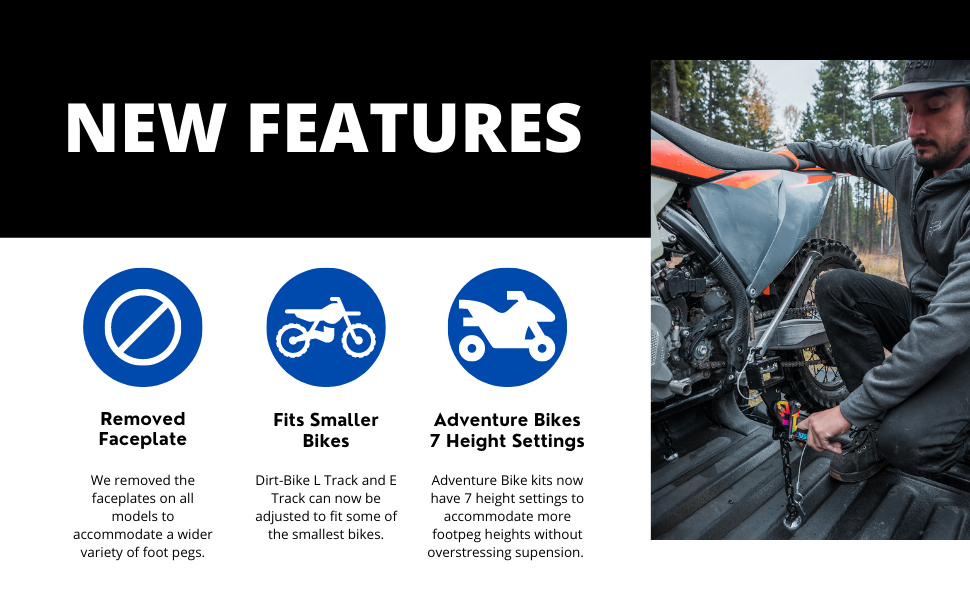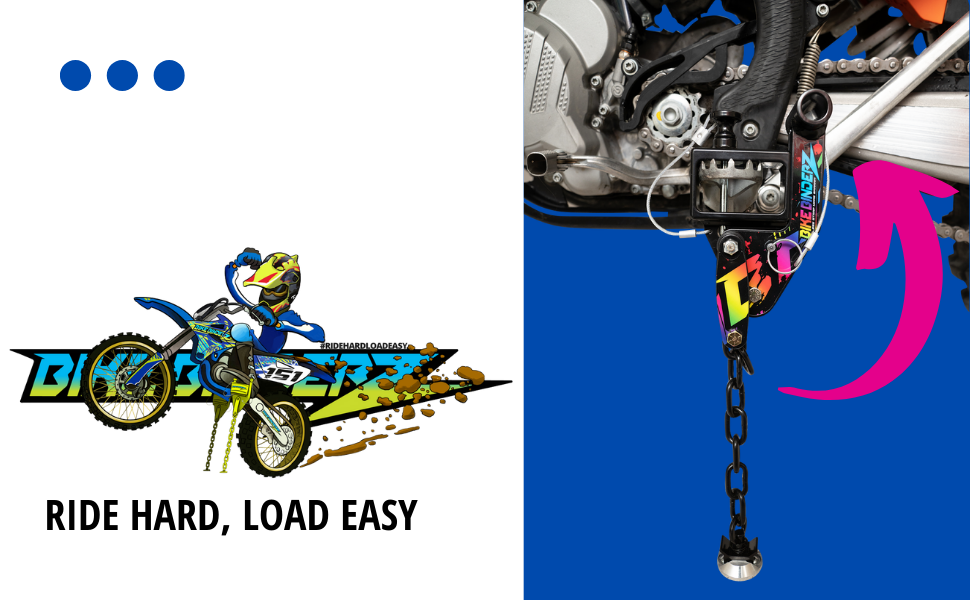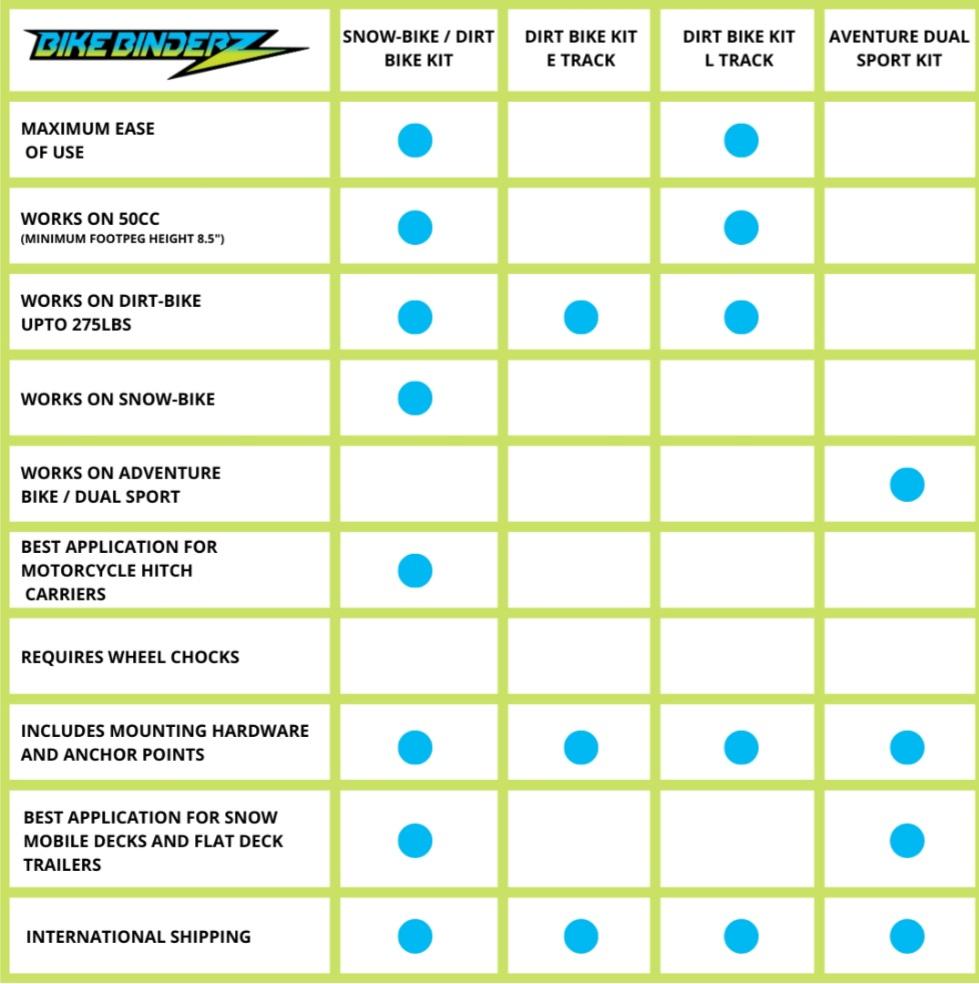 A high performance outdoor cleaning solution

Use on RVs, Dirt Bikes, Eaves, Decks, Patios, Farm Equipment, and so much more!

Easy to use and extremely effective

Better, faster and cheaper than the rest. The last cleaner you'll ever need.

Environmentally friendly, non-toxic chemicals

Featuring a mild fresh mango-pomegranate scent
MudHunniez from Vancouver

"We wanted to thank ZOOM Concentrated Cleaner for helping us get our bikes clean after a weekend long mud bath."

Bob from the GTA

"Totally impressed with the reults! This is my my 20 year old lawnmower that has never been washed. This stuff is highly recommended!!"

DJ from the GTA

"Today I tried ZOOM cleaner that I've heard others rave about. I was skeptical at first.
Well' now my results are a solid testimony to this product!"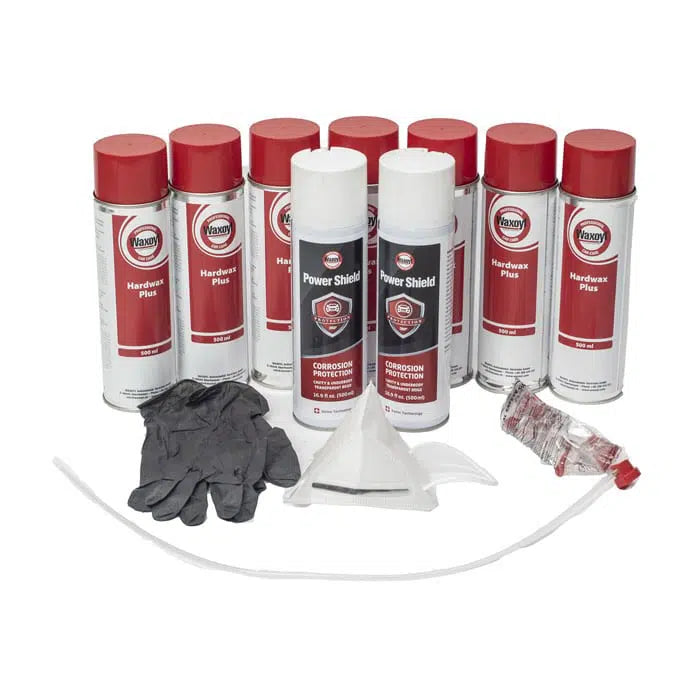 Introducing Waxoyl
The premier way to protect vehicles and machinery from salt, corrosion, and weather damage.
Learn More