Regular price
$28.00
Sale price
$28.00
Unit price
per
Sale
Sold out
This product ships to Canada only. No US sales. It is subject to Hazmat special handling fees of $20 per shipment. For US orders, please click
HERE
Waxoyl Hardwax Plus 500ml Aerosol 
A convenient and fast way to do small jobs or touchups on your vehicle with the best undercoat rustproofing on the market.
See extensive test video HERE

Why does Waxoyl cost what it does?
Waxoyl only seems expensive till you use it. Because it outperfoms other products so handily(see comparison chart) and protects for decades, it ends up being the most affordable and cost effective product on the market!
- It gets you much better resale value - your vehicle stays black and clean underneath.
- It doesn't get removed by spray or road dirt.
- Any dirt that gets on it can easily be cleaned off by a powerwasher.
- Seals electrical connections
- Seals seams, crevices, nooks and crannies. 
- Moisture salt can't get in behind it.
- Lower maintenance costs.
- No full scale annual or semi-annual resprays
- Sound deadening
- No damaged seals, wiring, silicone or rubber components
- No dripping on your driveway
- No Hole drilling
- No seeping onto exterior body panels, post install.
- Stops any existing light surface rust
- Endorsed by most major OEMs(nobody else has that)
- Lowest annualized cost(based on 10yr or longer ownership)
- Safe on all paint finishes. Contains no silicones or fluorocarbons. 
- also used on Crane Booms, Telehandler Booms, Lubricating wire rope, etc.
- Very resistant to aging. Contains no mineral acids, bases, lead, chromium, or zinc. (There are many 30, 40 and 50 yr old vehicles on the road that were treated with Waxoyl when new)
Apply during warmer temperatures, above 17C. For best results, ensure product and vehicle is warm during application.
Nothing outperforms Waxoyl in protecting your vehicle! - See performance chart in the attached images.

(local pickup options available for customers in SW ON- save the shipping fees*! call 519-590-6305 8am-9pm EST for details)
*Hazmat fee still required if product is shipped. Fee is waived for local pickup
View full details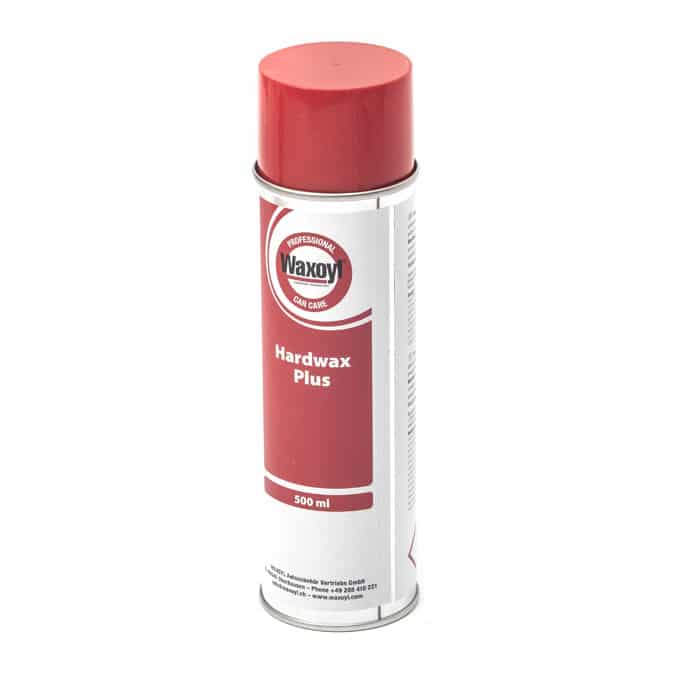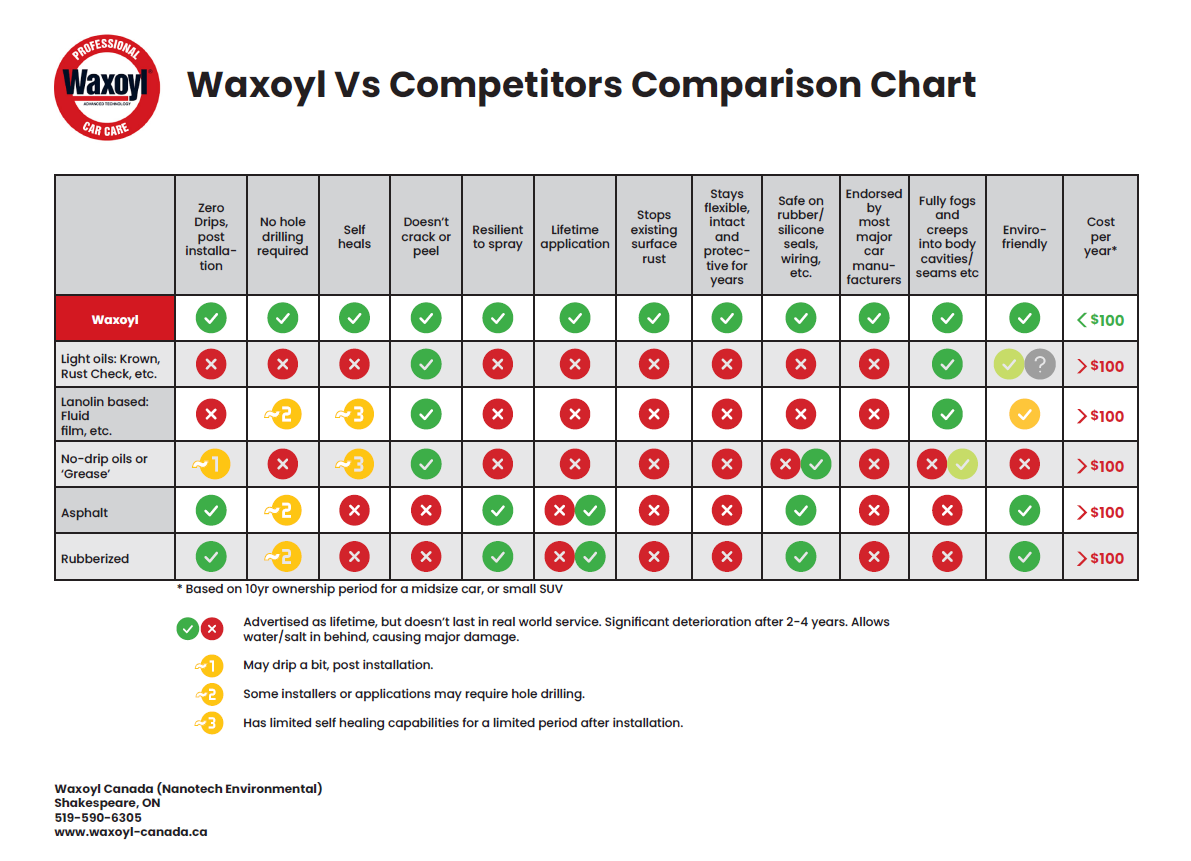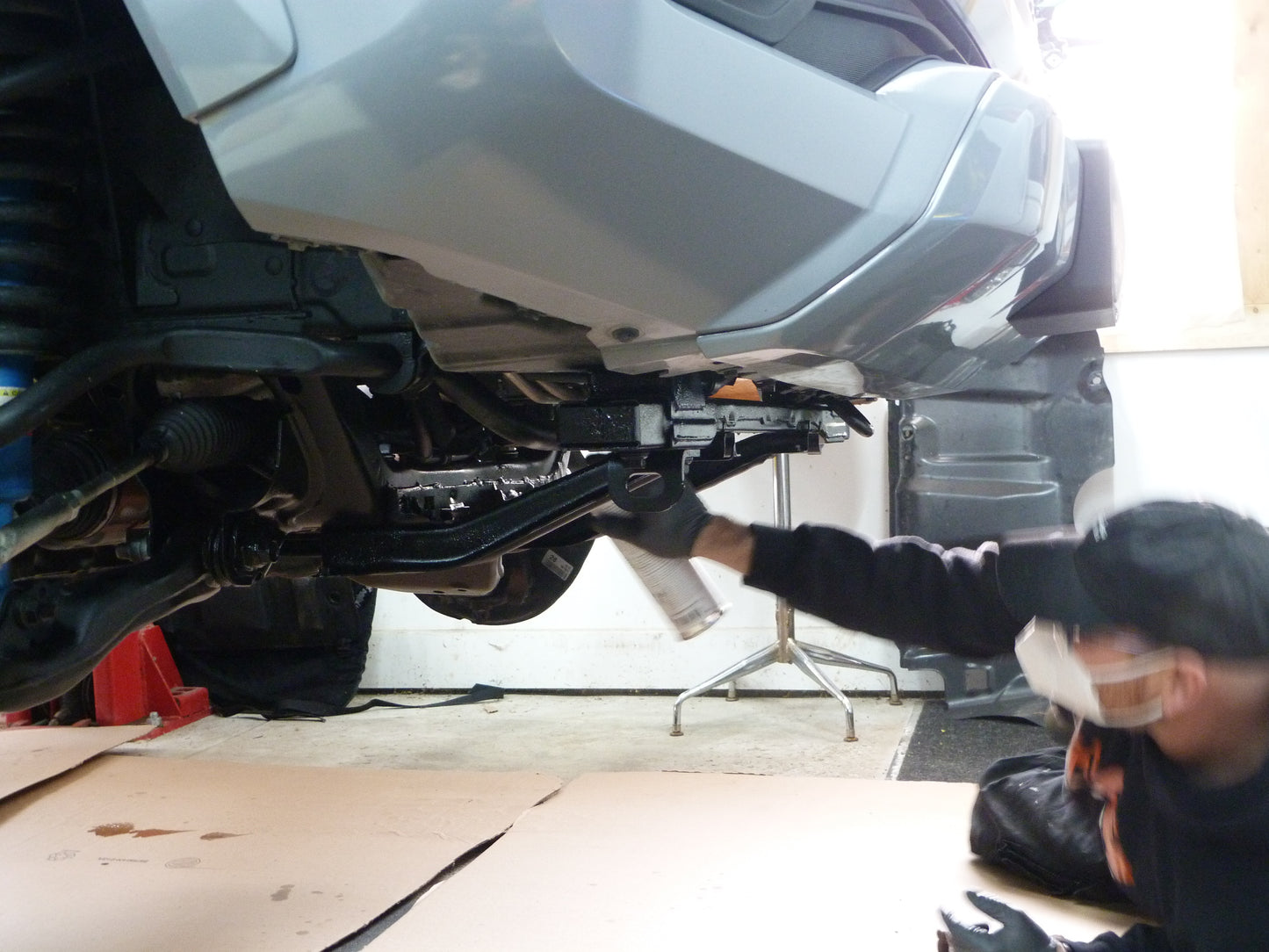 Why protect your vehicle with Waxoyl?
Trusted by leading automotive brands worldwide, with over 55 years of experience.

Shop Now

The premier way to protect vehicles and machinery from salt, corrosion and weather damage.

Shop Now